 A LITTLE SOMETHING
WITH YOUR COFFEE?
---
We work with the best suppliers local to each of our sites, often small innovative Independent businesses who do something a little bit different, we know them all by name and work with them to ensure we bring you the very best. Here is a spotlight on a few of them.
---

CLEVER KOMBUCHA
(MADE IN GLASGOW)
---
Kelsey & Alan have created this naturally fermented tea based drink which is packed with vitamins, enzymes and other good stuff and they are well on their way to achieving their ambition of "sharing a purposeful alternative to the mass produced and unhealthy fizzy drinks that saturate the market."
---

---
Not only does the man behind Bento Box, Joe Suzuki, have the best name he also does the best grab & go Japanese inspired food in Glasgow – gyoza, chicken katsu, and nigri are just some of Joe's food that you can try in our Glasgow stores.
---

REBEL CHOCOLATE
(BASED IN GLASGOW)
---
Run by two scientists, Rebel Chocolate are on a mission to bring healthier chocolate to the people of Scotland and beyond.
They are rebelling against the chocolate norm and believe chocolate does not have to be filled with cheap and unhealthy ingredients. Their milk chocolate contains:
1) Half the sugar compared to market leaders; 
2) 25% protein for nutritional enrichment; 
3) 57% cocoa, twice as much as market leaders; 
4) No palm oil; and 
5) No gluten or lactose, making it available to millions of gluten and lactose-intolerant people.
They use some of the best cocoa in the world so our chocolate tastes amazing but is more nutritionally balanced, making it a far healthier treat.
---

---
Big Bear Bakery are a family-owned bakery based in Glasgow, providing fresh-baked goodies for local businesses, big fluffy celebration cakes for special occasions, and the ultimate cake tables for weddings.
Their cakes and bakes are made fresh from scratch by a small team of skilled bakers, and they are constantly expanding and refining their menu to make use of the best produce for the season, and to keep pushing the flavours and the presentation to be the best that they can offer.
---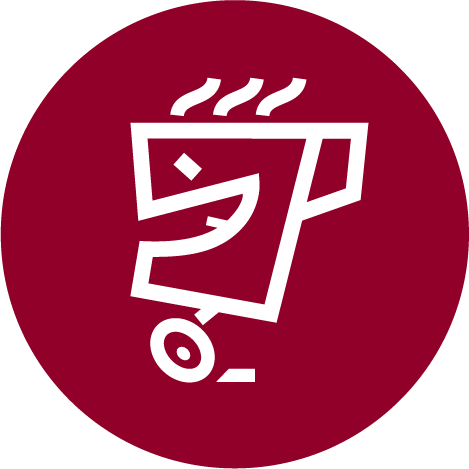 THE INDEPENDENT
OFTEN REFERRED TO AS THE UK'S COOLEST COFFEE BARS …
THE INDEPENDENT